Kiffin Yates Rockwell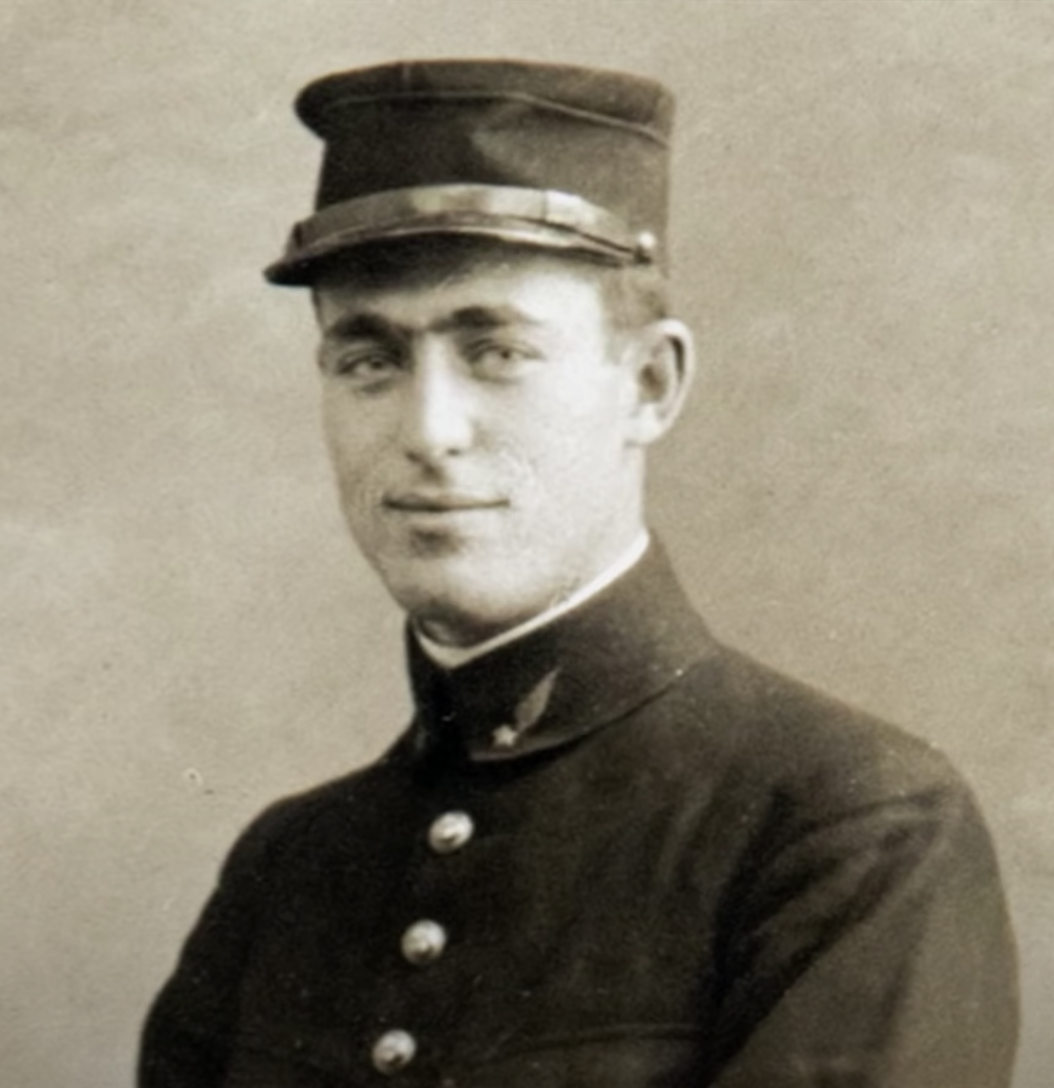 From the VMI Archive, et al:

Our EAA Chapter was named in memory of an Asheville boy. Kiffin Yates Rockwell was born in 1892 in Newport TN and moved with his brother and mother to Asheville NC in 1906 following the untimely death of his father. After completing his preparatory schooling at the Orange Street School in Asheville he enrolled at the Virginia Military Institute on February 1, 1909, and subsequently enrolled in November 1909 at Washington & Lee University where his brother, Paul, was also a student. Kiffin left college in 1911 and worked for an advertising agency in Atlanta until 1914.
The Rockwell brothers were concerned about the impending European war and were determined to fight for France; both men volunteered to serve in the French army shortly after beginning of the First World War. In August 1914 they enlisted in the French Foreign Legion to avoid surrendering their American citizenship and by early October were fighting in the trenches. Kiffin was wounded  by machine gun fire in May 1915. While convalescing in Paris, and with the encouragement of a fellow Legionnaire, Kiffin requested a transfer to the French aviation service. Paul continued to serve in the infantry and somehow survived the war.
Kiffin was accepted by the Service Aeronautique, began flight training in September 1915 and in April 1916 became one of the founding pilots in the squadron initially known as the Escadrille Americaine (later called the Lafayette Escadrille). In May 1916, while on patrol in his Nieuport 11 at the front, he became the first American pilot to shoot down an enemy airplane. Rockwell subsequently flew dozens of patrols and fought in many air battles, gaining fame for his skill and courage.
New front line fighters - Nieuport 17s - were delivered on September 19, 1916, and assigned to the two best pilots in the Escadrille, Rockwell and Raoul Lufbery. The new airplanes were test flown with their new machine guns, synchronized to fire through the propeller blades. Rockwell was, essentially, flying a brand new airplane on the day he was shot down and likely hadn't had time to familiarize himself adequately or personalize his machine. Kiffin Yates Rockwell's final combat took place on September 23, 1916, when he was killed by the gunner in a German Albatross observation plane. Rockwell was buried with high honors in the cemetery at Luxeuil-les-Bains, France.

A tribute film from 2019 can be found on YouTube (you may have to copy link) at:
https://www.youtube.com/watch?v=tvIEDVIW4AU